Technology & IT Solutions
Empowering Your Digital Future with
Innovative Technology
Technology & IT Solutions
Empowering Businesses through
Cutting-Edge Tech Solutions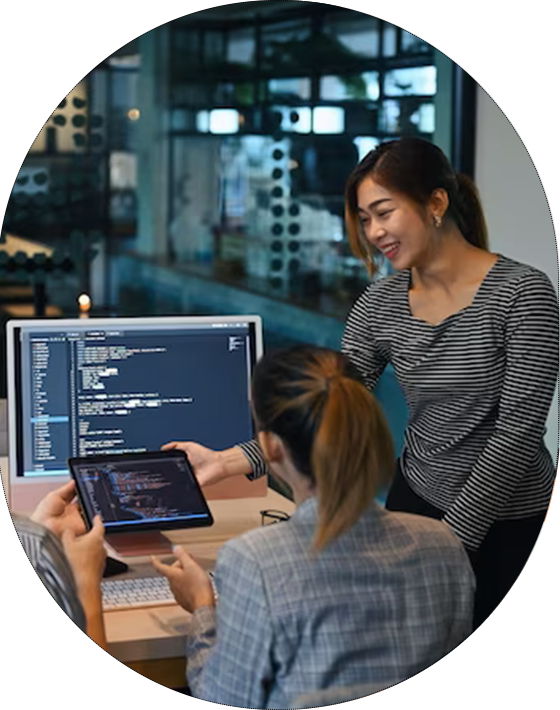 About Us
Tech Solutions for a Digital Future
Introducing Genesis SmartNet Solution, your go-to destination for all your mobile app needs. Our wide range of services and products are designed to be not only beneficial but also cost-effective. With a commitment to exceeding customer expectations, we strive to deliver services that cater to everyone's requirements.
At Genesis SmartNet Solution, our dedicated team excels in delivering exceptional user experiences. We recognize the significance of mobile apps as convenient, user-friendly, secure, and intuitive platforms. Leveraging our expertise, we assist businesses in effectively promoting their brands and ensuring seamless user satisfaction. As a leading provider of mobile app development services, we take pride in creating top-notch applications that drive business growth and optimize performance. Trust us to shape your mobile presence with excellence.
From initial design to final launch, we are with you every step of the way, providing comprehensive assistance throughout the development process. At Genesis SmartNet Solution, we are your one-stop shop for developing custom mobile apps that cater to your unique requirements.
Our Services
We Provide A Wide Range
Of Services
SoEasy
Experience the convenience of SoEasy App, a versatile platform that offers a plethora of features to enhance your event experience. With SoEasy, you can effortlessly explore nearby shows, make bookings, access valet parking services, and stay updated on a variety of events, including theatrical shows, live music performances, storytelling sessions, magical shows, online streaming events, outdoor activities, sports games, festival events, exhibitions, and much more. It's never been easier to enjoy the best live events and discover exciting entertainment options. Download SoEasy App now and simplify your event experiences with just a few taps.
Discover and book a variety of events with ease on SoEasy App.

Simplify your event experience with convenient valet parking services through SoEasy App.

Explore diverse entertainment options, from theatrical shows to live music events, on SoEasy App.

Enjoy the convenience of easy bookings and access to nearby shows with SoEasy App.
What's Clients says
about Us

We were blown away when we saw Genesis SmartNet Solutions. The combination of social, email, knowledge base, mobile, & gamification all together is what sealed the deal for us.


Working with Genesis SmartNet Solutions has been a good experience overall that produced a great result which we are very happy with shall look forward to ongoing collaboration.


Genesis SmartNet Solutions impressed us with their comprehensive integration of social, email, knowledge base, mobile, and gamification, making it an irresistible choice for us.


We were captivated by the seamless fusion of social interaction, email functionality, knowledge sharing, mobile compatibility, and gamification in Genesis SmartNet Solutions, solidifying our decision to choose them.